Photographs are shared expressions of our world
Welcome to my photographic website, where I showcase my passion for capturing life's most precious moments through the lens of my camera. Whether you're looking for stunning portraits, beautiful wedding photography, or captivating wildlife images, I have the skills and expertise to bring your vision to life. RVS Photography is based on North Hertfordshire.
As a portrait photographer, I understand that each person is unique, and I strive to capture their individuality and personality in every image. Whether you're looking for family portraits, professional headshots, or creative portraits, I will work closely with you to create images that you will cherish for a lifetime.
Wedding photography is another area of my expertise, and I have had the privilege of capturing many beautiful and memorable moments for couples on their special day. From the pre-ceremony preparations to the first dance and beyond, I will be there to capture every moment of your wedding day, creating a visual story that you can relive for years to come.
As a wildlife photographer, I am passionate about capturing the beauty and wonder of the natural world. From the majestic flight of a bird of prey to the subtle details of a delicate flower, I strive to capture the essence of each subject in a way that is both captivating and informative.
Whether you're looking for a photographer for your upcoming event, or simply want to capture some special moments with your loved ones, I am here to help. Please browse my portfolio and feel free to contact me to discuss your photographic needs. Visit the Enquire age for more information.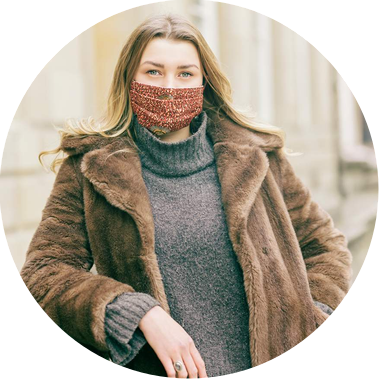 We had an excellent experience working with RVS photography to produce a set of promotional photographs for our ethical face mask range for charity. Richard is a fantastic photographer, but even more than that, he is an expert people manager - ensuring you will get the right shots! He worked wonders with our volunteer models, coming up with brilliant photo ideas, giving the models great instructions and most importantly really building their confidence and putting them at ease. The finished photographs were beautiful, stylish and exactly what were looking for - they have really helped our new social enterprise become a success! - Paul Hodges Trust
Richard is an amazing, creative, hardworking and thoughtful photographer who delivered absolutely beautiful photos of our Peak District wedding. I don't really like having my photo taken and, while I obviously wanted photos of our wedding, I was worried I'd find working with a photographer uncomfortable. However, Richard completely put me and all the guests at ease and made the process a really enjoyable and fun aspect of the day. He was the perfect mix of kind, funny, patient and professional. He came up with so many creative ideas for brilliant photos, capturing all the romance but all the fun and silliness as well. He made everyone feel great on the day and made everyone look amazing in the photos!! We were delighted when we received the photos shortly after the wedding and we will treasure them forever. - Jenny

I have had the pleasure of knowing Richard for many years and had a few photo shoots with him including pets and portraits, and most recently mine and my fiance's engagement shoot. Richard is extremely professional and friendly and was keen to go above and beyond to ensure that we got every photo we wanted. He made us laugh and made the whole experience enjoyable. He had some brilliant ideas about what would look good and made us both feel comfortable in front of the camera. We loved all of our photos, it was hard to pick our favourites! We have booked Richard to do our wedding photography and are very excited about our photos as we know we are in good hands.- Isabel

Richard is a client and friend of mine and we have worked together for a good while now so i asked him if he could take some professional photos for my business and i have to say i am extremely impressed and couldn't be any happier with the shots that Richard took, he is very creative and talented and will be my go to photographer from now on without a doubt, the best! - Cory